Skip to Content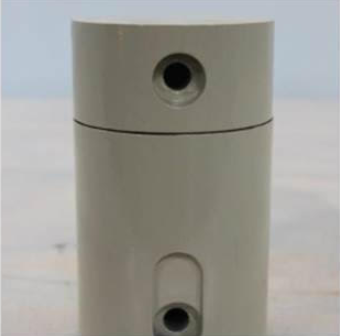 Lead pours and bricks
Nuclear radiation shielding begins at the structural level. Our lead pours and lead bricks create a safer environment from the outside in. With a high density and low porosity, our lead pours can form nuclear storage containers, pipe sleeves, castings, and nuclear storage flasks, all to your specifications. We practice strict quality control and will ensure your lead pour meets all safety standards, as well as your requests.
Lead bricks are valued for their versatility. Use them for temporary or permanent structures to create a shield or a storage area. Add them to an existing room to enhance the shielding that is already in place or apply them to new construction projects to reduce the wall or ceiling thickness. Our lead bricks can build partitions, hot cells, and glove boxes. The interlocking style offers the highest protection against X-ray beta and gamma rays due to the way they tightly fit together. This prevents gaps that can cause radiation leakage in other brick configurations. Straight and machined and milled lead bricks work where interlocking bricks won't be suitable. The straight ones can be staggered in a two-row configuration to provide additional protection against leaks. In all styles, standard and custom sizes are available for any project.
Blankets and snakes
Lead wool blankets and snakes can be easily manipulated to shield radiation in hard-to-protect components, like pipes, collars, and nozzles.
Blankets, made of lead wool rope, conform to fit a variety of uses, are very durable, and can be customized in many ways. Choose the color, the dimensions, and even add your branding to the exterior. If you don't need any customization but have an immediate order to fill, go for our standard sizes. We most likely have plenty in stock that are ready to ship directly to you. Should you have a unique request, we can work with you and your team to design and produce a blanket that will wrap around equipment like steam generators.
Similarly, lead wool snakes' flexibility makes them ideal for unusual applications. Insert them into heat exchanges or wrap and twist them around objects to prevent radiation leakages. Both standard and high-temperature covers can be ordered. While we have a large selection of lengths and diameters in our supply, we also accept custom dimensions.