Skip to Content
Nationally Trusted Nuclear Shielding Experts
Reliable Lead Shielding from Nuclear Lead
Lead is one of the most used and versatile materials for radiation shielding. This is due to the high density of lead, which makes it highly effective at reducing radiation exposure while providing unrivaled protection. Lead shielding is used in healthcare, nuclear energy, research, and more. Nuclear Lead is a national leader in nuclear shielding manufacturing and products. We strive to be your go-to partner for radiation shielding or lead-related solutions with our 50+ years of experience, exemplary design, and manufacturing process. If you cannot find the solution you've been looking for, give us a call.
What Is Nuclear Shielding?
Nuclear shielding refers to using lead or tungsten to protect individuals or items from radiation by reducing or eliminating the possibility of an effective dose. Lead is the most common material for its density, high atomic number, and effectiveness at stopping gamma rays and X-rays. This type of shielding is primarily found in the medical or construction field. Other uses include protecting from X-ray machines, nuclear power plants, labs, medical facilities, and military equipment. Lead creates a lining in containers or cabinets to store and manufacture radioactive materials safely. Lead can also be used in blankets to create a shielded barrier to protect personnel working with irradiated materials. One of the most common uses is radiological shielding for nuclear facilities.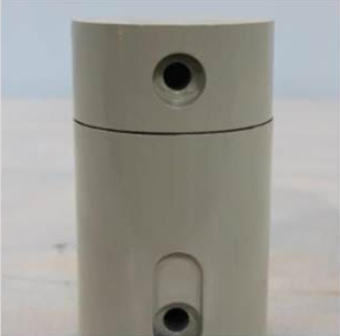 Explore the Nuclear Shielding Products We Manufacture
Whether you need a small site, personal protection, or protection for an entire facility, you can rely on our nuclear shielding products. We'll work with you to provide recommendations based on your particular needs. Without effective nuclear shielding, staff could be susceptible to cancer associated with radiation exposure. The Nuclear Lead team delivers only the most-effective equipment, including:
Mobile Lead Container
Radioactive Source Storage Cabinet
Radioactive Sample Storage
Lead Lined Cabinet
Lead Storage Containers
Lead Bricks
Lead Blankets
Lead Shielding vs. Tungsten Shielding
The two most commonly used materials for nuclear shielding are lead and tungsten. When deciding which material to shield staff or products from radiation, it's important to remember a few things. Harmful gamma radiation is best shielded by materials that boast a high density. Lead is the most used shield in nuclear power, medicine, diagnostic imaging, and more. It's highly effective at shielding X-ray and gamma radiation due to its high density and atomic number. Tungsten's density is 1.7 times higher than lead, providing a higher degree of shielding. It's a great option where lead isn't feasible. Further, it's the preferred choice for medical and industrial settings that require protection while using less material. Both materials offer unrivaled protection, but lead is more affordable and accessible than tungsten. Regardless, we'll work with you to help determine the best material for your needs.
Why Choose Nuclear Lead?
With over 50 years of experience, Nuclear Lead has established itself as an industry leader in nuclear shielding technology. Whether you need lead castings or nuclear shielding to produce energy, take X-rays, or make precise measurements, you can rely on our dedicated designers and manufacturers to work diligently to ensure our products seamlessly integrate into your process and exceed your expectations. Everyone at Nuclear Lead understands the importance of crucial precision and efficacy for your project. With our help, your staff will be fully protected from the harmful effects of wave radiation, regardless of if you're in the medical field or work in industrial facilities. We'll work with you through each step of the process to provide recommendations to better streamline and support your company.
Schedule Your Consultation Today
We've been at the forefront of the nuclear shielding and lead manufacturing industry for over 50 years. Our team specializes in designing and manufacturing lead products fully customized to our client's specific requirements, including protection from radiation. Whether you need lead blankets, snakes, wool, bricks, or racks to move irradiated products safely, you can rely on our products for unrivaled protection. We provide complete turnkey nuclear shielding solutions, including consultations and designs, and help seamlessly integrate these into your process. Our goal is to support your project from start to finish. To learn more about how we can help, give us a call. We'll get you scheduled for a consultation as soon as possible.