Skip to Content
Lead Bricks Radiation Shielding
Interlocking Lead Brick Manufacturing
Sometimes clients would rather build their own radiation-shielded enclosure. To do that correctly, they need custom manufactured lead bricks. Nuclear Lead Co. Inc. provides professional-level lead bricks for radiation shielding. The interlocking design allows you to customize your enclosure while protecting from any radiation leaks between the bricks. We can deliver your lead bricks nationwide with your choice of raw lead finish or a coating. Painted bricks are for creating a shielded enclosure for a working area, while raw lead bricks are used to create radiation-shielded walls. If you have any questions or need to order your lead bricks for radiation shielding, contact our team today.
The Importance of Lead Bricks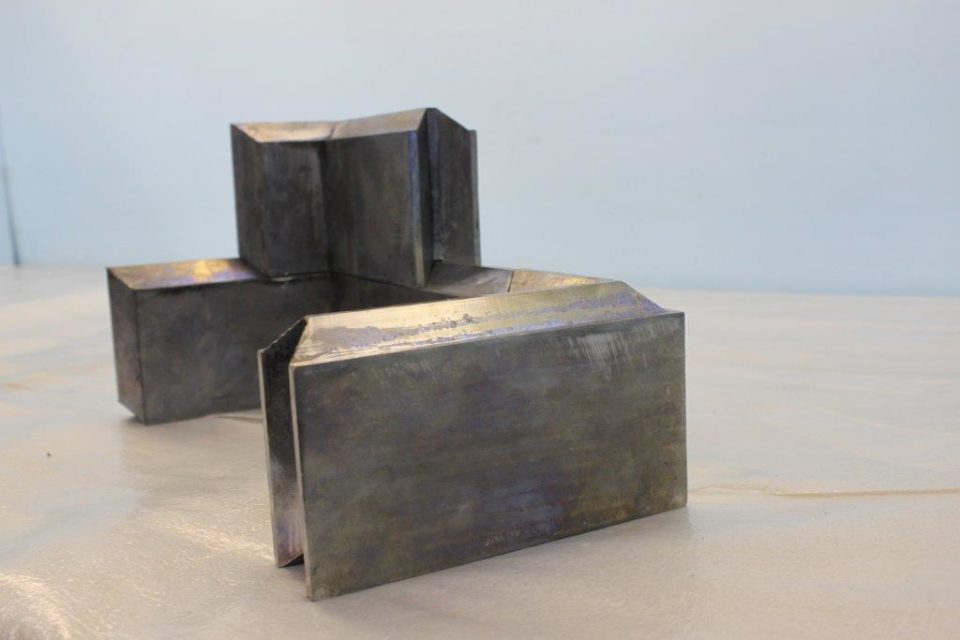 When you need temporary, permanent shields, or storage areas, lead brick shielding is the best possible choice. You can stay flexible with your design and construction needs. Lead bricks can also provide additional shielding to already constructed buildings and rooms. You can use them in new construction to reduce the wall or ceiling thickness while staying safe from radiation and exposure. Our high-quality lead bricks are the perfect solution for shielding against X-Rays and Gamma-Ray radiation due to their maximum protection capabilities. These bricks are designed with functionality in mind, being smooth, clean, and having non-porous surfaces. Our availability ranges significantly, depending on your industry and needs. We can alter the size, thickness, and shape for you. Finally, we offer straight or interlocking styles. If you need a custom-created size, let us know. We can adapt our manufacturing process to accommodate your needs.
Interlocking Lead Bricks
Our interlocking style lead bricks to provide you with the highest level of radiation shielding protection required for X-Ray Beta and Gamma exposure. There are many benefits of using our interlocking lead bricks, including:
Easy to construct, modify, disassemble and relocate
Create unique, protective walls systems wherever you need
The interlocking shape prevents radiation from leaking through any gaps
Stable and more supporting wall system than traditional bricks
Fits tighter than other systems, saving space in construction
Wide range of dimensions and weights to fit your unique needs
Straight Lead Bricks
Our line of straight lead bricks provides radiation shielding when interlocking bricks won't meet your needs. We can cut them on-site and in any direction. Straight bricks are more adaptable for precise sizes as we do not need to be concerned with the interlocking system. The best way to prevent radiation leaking is by stacking a double row with a staggered pattern. When ordering straight lead bricks from Nuclear Lead Co. Inc., please provide your requirements:
Size
Type of brick
Quantity
Dimensions
Where Can I Use Lead Bricks?
Our lead bricks see all types of uses to protect users from radioactive materials, during transportation, by adding nuclear shielding and even in providing ballast weight. Our lead bricks are seen most commonly used in:
Walls
Caves
Hot Cells
Partitions
Transportation
Glove Boxes
Machine and Milled Lead Bricks
We also provide machine and milled lead bricks in both standard and custom sizes. These bricks are most commonly sued for shielding radiation in medical and industrial situations. They are also used in anti-corrosive linings.
Contact Us Today
No matter what size, shape, type, or color of lead brick you need, we can design and manufacture it for you. We produce a wide range of custom lead bricks for radiation protection for all types of industries and needs. Contact us today to discuss your order and how we can help you. We are proudly serving throughout the United States.