Skip to Content
About Nuclear Lead Company Inc
Oak Ridge National Laboratories
21st Century Research Institutes and X-10 Nuclear Reactors
High-Quality Lead Products for Various Industries
At Nuclear Lead Co. Inc. our extensive knowledge and experience has our customers' lead shielding, machining, and custom fabrication needs covered. Whether you need protection from radiation, lead castings, or another lead product made to your specifications, our facility has the necessary equipment and skillset to complete virtually any project. Our list of available lead products includes the following: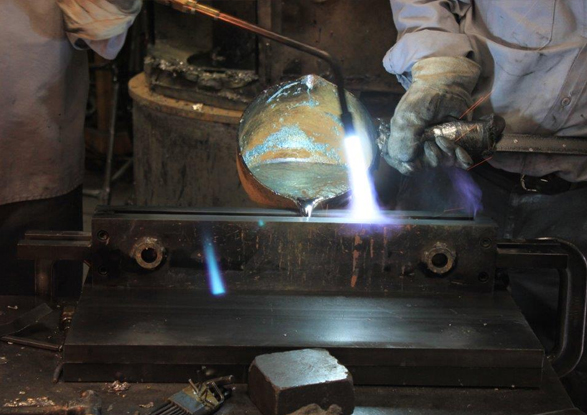 Nuclear Shielding – Protect your staff at facilities using nuclear technology with lead shielding. The chemical properties of lead make it an excellent source of protection from wave radiation. It reduces or eliminates wave penetration through the shield, including X-rays and gamma rays. Nuclear radiation can lead to various types of cancer, but effective shielding keeps people safe when working around radiation.
Medical Radiation Shielding – Medical offices performing X-rays and other forms of nuclear medicine require radiation shielding to protect them from radiation's harmful effects. We offer medical professionals many lead solutions, including radiation-shielding storage containers for radioactive materials and medical waste disposal storage. Lead brick walls also provide outstanding protection against X-rays and gamma rays.
Lead Machining – Professionals in the medical field, aerospace industry, high-tech communications, and other industries sometimes need custom lead machining. Our team creates products to their exact specifications using our in-house machines, sheet lead, and hundreds of plates and ingots. Come to us for a few lead parts or large quantities for your projects. We take pride in our ability to deliver orders of any size.
Industrial Lead Products – Our fabrication experience includes years of manufacturing custom industrial lead products to meet any specification, such as lead weights and castings. We can develop virtually any lead product with high-quality lead machining equipment and our seasoned expertise. All our produced industrial lead products have surface finishing and painting available, as well as pattern making, mold manufacturing, and steel welding.
Learn About Our Staff at Nuclear Lead Co. Inc.
The staff at Nuclear Lead Co. Inc. has ample experience serving our clients' various needs throughout the United States. Our products include effective lead shielding for energy and medical purposes, lead machining to create parts in a wide range of quantities, and custom lead casts, weights, and other products. We also create lead storage solutions for items with radioactive properties to ensure your staff and visitors are protected from the dangerous effects of their wave energy. Clients count on us because our staff brings decades of experience and devotion to creating high-quality lead products to each order's precise specifications, ensuring they fit the dimensions, needs, and budget they require. Our senior positions call for members with extensive knowledge of our clients' nuclear protection needs and integrity in their business practices and product quality. The following people lead our company and maintain our commitment to exceptional lead shielding, machining, and more:
Contact Us for Lead Shielding & Machining Nationwide
Nuclear Lead Co. Inc. is ready to serve your lead product needs in any industry. Whether you need protective shielding, custom-made products, or lead storage for radioactive items, we are here to help you. We are an exceptional lead shielding manufacturing company with a long history of producing virtually any quantity of machined lead products and effective solutions to keep your staff safe from wave radiation. Contact us today to learn more about our lead shielding, storage, and industrial products. Let us help you operate your facility safely and drive productivity anywhere in the nation.